Guillaume BEAURON Biography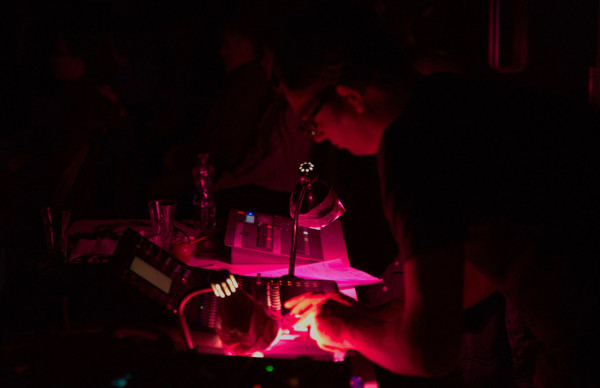 Born in 1981, Montpellier, France, Guillaume Beauron is a sound recordist, sound designer and composer. He lives in Ireland since 2005.
He works in the film industry as boom operator on leading productions such as Game of Thrones ( Season 3,4,6,7,8), James Gray's the Lost City of Z, Ben Wheatley's High Rise…
He started as a boom op in France, quickly becoming "Chef Opérateur du son " on documentary series for France 3.  Overall he recorded the sound of over 60 documentaries for BBC, National Geographic, Arte, France Télévision, TG4, RTÉ, Discovery, Chanel 4, TV5…
He studied sound in ESRA- ISTS, cinema school in Paris (1999-2002). In parallel, he worked part time as engineer assistant at studio La Muse en Circuit, and at Les Films du Village, as trainee/assistant to sound editors and dubbing mixers.

He studied classical and jazz piano, and discovered electroacoustic composition at the "radio class" of Laurent Sellier, at his music school S.I.M Jean Wiener, near Grenoble. In 1999 He participated in an improvised sound improvisation workshop organised by Jérome Noetinger in Le 102, Grenoble.

He studied musique concrète (electro-acoustic music) with composer Lionel Marchetti in his personal studio in Lyon, and finally with Christine Groult in Conservatoire National de Pantin.

He plays guitar and keyboards with irish band Archù, founded in 2015.
Guillaume composes sound design and music for films : Slán leis an gCeol – Farewell to Music by Cathal O Cuaig, I mBéal na Stoirme – A turning tide in the life of men by Loic Jourdain What we leave in our wake by Pat Collins, la Cité du Soleil by Yann Sinic, Souffle le Cers et coule l'Orb by Hélène Morsly...

He performs live on electroacoustic set up (live treatments with reel to reel of sound objects amplified with contact mikes, hydrophones, singing bowls, prepared guitar, electronics.):
in solo (The Joinery Gallery – Dublin, Skibbereen Arts Festival…)
in collaboration : "Sasquatch" , Derry International Music Festival in 2016, with Gabriel Rosenstock, Peter O'Doherty, Eugene Skeef …
He is also involved in radio production,  his horspiels and musique concrete pieces have been broadcasted in many radios and festivals accross Europe :
RTÉ Radio One, RTÉ Lyric FM, RTÉ RnaG, Radio Grenouille (Marseille), Kunstradio (Austria), RadioZero (Lisbon), Silence Radio, Campus Radio – Belgium.
in 2011 He did sound design and electronic music for radio drama "Yardstick" featuring Saoirse Ronan, by Joe O'Byrne for RTÉ Drama on One.

His 2003 "Brouillon d'un rêve" S.C.A.M. award winning horspiel "Tory Island" was broadcasted on "par ouie dire" on RTBF – Belgium, on The curious Ear/RTÉ Radio One, F.I.D. festival Marseille, Vision du Réel Nyon – Switzerland…
in 2001 He produced with Olivier Capparos an A.C.R: Atelier de Création Radiophonique for France Culture. "La Cerisaie, dits et fragments, jeux de voix" followingA P Tchekov.
In France he played and composed with Jull, band formed with singer/writer Julien Brotel, recorded 3 albums, "la bataille du ventre","Ëtre sur terre et ce que j'en retiens", "de la neige et des océans".

He appears  with Oléo Strut on their first mini album on Wallace records.
He composed, during residency at la Friche de la belle de Mai, "Les vélos sonores" ("Sound Bikes"), sound promenade to be heard as you cycle through Marseille for festival Engrenages in Marseille, in 2008.

Winner in 2003 with Olivier Capparos of La Muse en Circuit "5th concours de Création radiophonique" they composed « Liber »  CD "ELEMENTS."

Guillaume played with Madrid for their second album french tour (Madrid, label Ici d'ailleurs).
During his colleges years, he founded Margot, a post-rock band : various concerts in France and compilation appearances.